RHJ Rail also participates in the BOW VALLEY MODEL RAILROAD CLUB and has built a number of modules compatible with the club standards.
This photo shows a model (built in 1972) of the S. S. Minto displayed on the beach next to a picturesque lake on some of the new Return-Loop modules.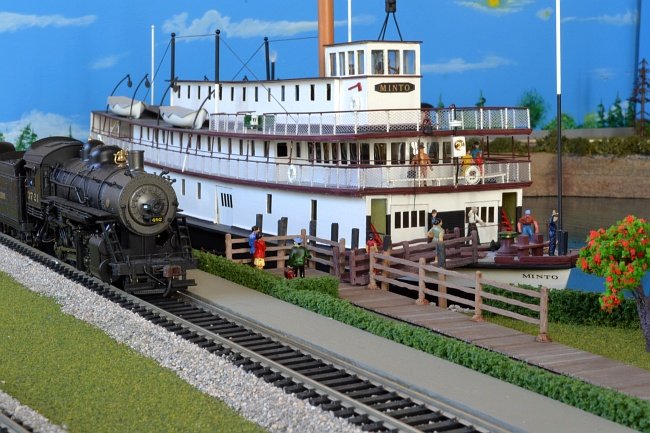 The prototype ran on the Arrow Lakes in British Columbia from 1898 to April 24, 1954. And yes, the president of RHJ Rail did indeed travel on it a number of times (although, admittedly, not in its early years!).
---
Here are more views of the newest modules. The left end has the lake, the boat and the mountains:

Many more trees have grown since this photo was taken.
The right end depicts a town, an industrial area and a rail shop:

To see some other RHJ Rail modules see MODULES Page 2
---