LAYOUT DESCRIPTION
RHJ Rail is a large home layout and is a freelanced model railroad influenced by western Canadian railroad operations. One of its goals is to collect, preserve and restore railroad equipment of historical significance.
For a Photo Gallery of the modern layout, see LAYOUT TODAY
For a summary of recent developments, see RECENT DEVELOPMENTS.
For a more detailed description of the layout see LAYOUT DESCRIPTION.
LAYOUT OVER THE YEARS
See how RHJ Rail developed since 2002 and also view some of its most scenic photos. To view scenes from the layout as it was developed over the years, see LAYOUT OVER THE YEARS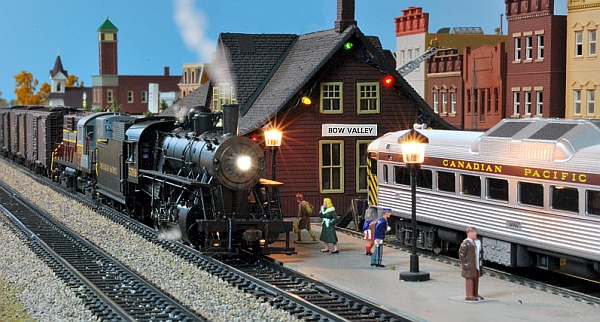 ---